Bachelor of Television and Radio Production
Bachelor of Television and Radio Production is a contemporary, relevant degree providing two distinct pathways in the broadcast/online industry. Choose the Television or Radio pathway to get your career underway. You learn and train within the Media Centre, a workplace like environment to build skills, confidence and understanding of this complex industry. The industry is strong and resilient and will welcome you.  We have strong and lasting relationships with the major television networks and production houses, radio stations both commercial and public.  This means you go on placements and be before the very people who may employ you. The Bachelor of Television and Radio Production has pathways to link with other key areas like film, digital design, IT, marketing, advertising, journalism and many other options to build a strong career pathway. You can undertake courses from these areas as electives or as a minor.
As an alternative pathway beyond ATAR, an applicant can request an interview, the applicant will need to schedule an interview and bring evidence of their work and supporting information, such as a letter of recommendation from the school principals, head of department or classroom teacher.
If you have a passion for radio and or television, let's talk.
Duration
3-years Full Time
6-years Part Time
Campus
External
Springfield
Before studying I didn't know much about or care much for radio but pretty much since my first radio class in my second year I have been obsessed about radio.  I have tried to learn and soak in as much as I can.
Thankyou for everything you provided in the classes from all the teaching, quizzes, outside broadcast practice and organising special guests. I loved it all. And thanks for everything you do outside of classes. For running Phoenix Radio and always being available to answer questions on Messenger. It is clear you care about all your students and want to see them do well. Thankyou for all the time you put into finding opportunities for me, like allowing me to come and visit your show, setting up my Gold Coast Titans internship.
– Jack Lewis, ABC Mackay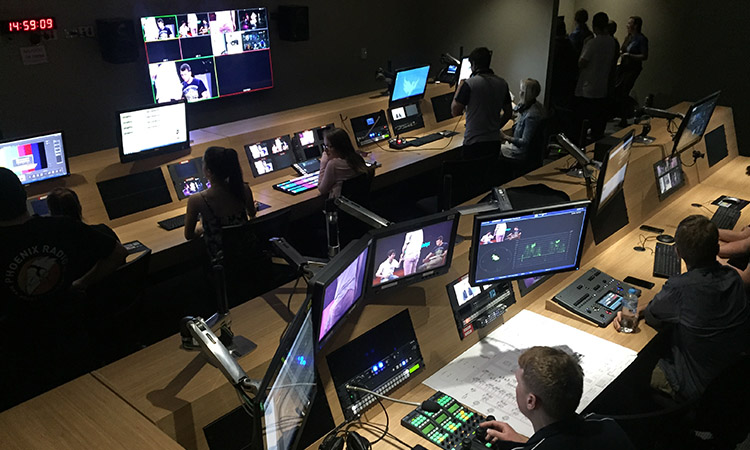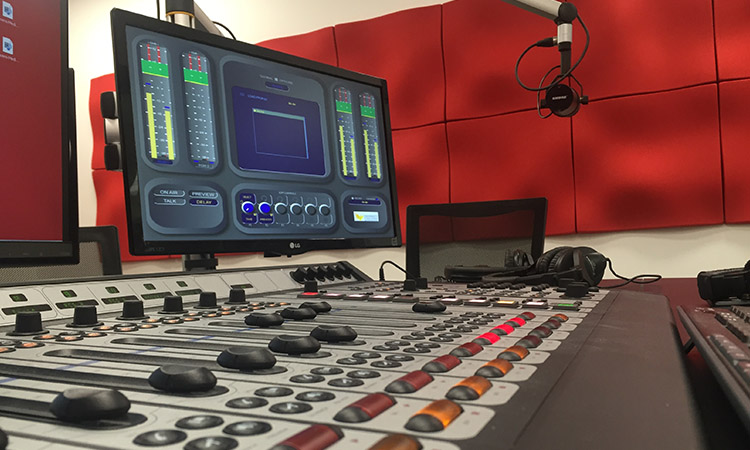 Student Experience
Your 'classroom' is the studio or editing suite, it is behind the camera or microphone.  What makes your experience significant is that you are within the Media Centre, a replica of any modern media facility. You produce or direct television programs, learn in studio or in the field. Radio students will be in the studio presenting and or producing a show, out in the community live on Phoenix Radio.  You will intern, hear from Industry experts and gain the best education experience preparing you for the industry.  The blend of theory and practice, in a supportive environment is second to none.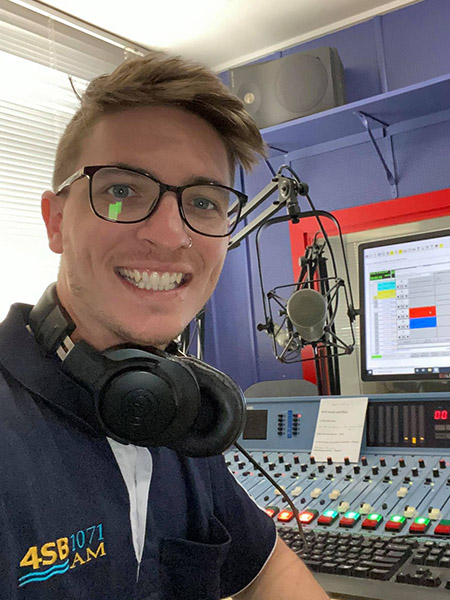 Zac Logan
Presenter, Producer and Head of Production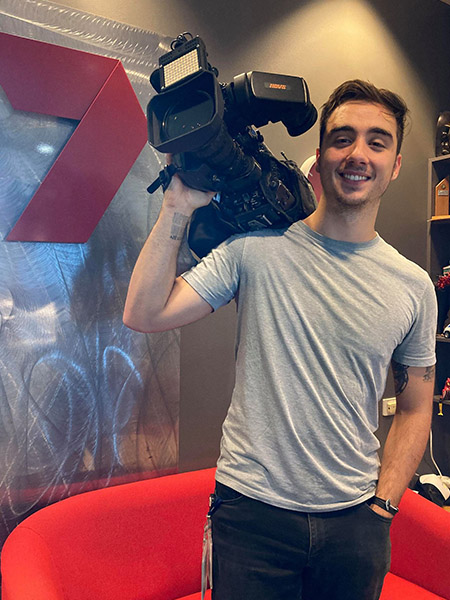 Liam Vickery
Professional Camera Operator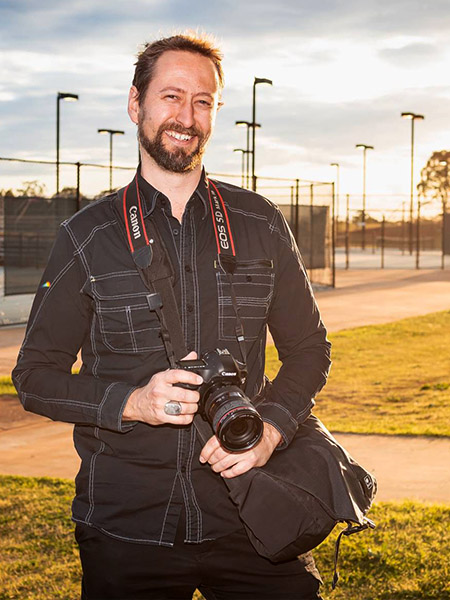 Simon Van Der Spoel
Commercial Producer
I graduated in 2014 with the Bachelor of Applied Media. I have been with Resonate Radio four and half years, starting out as a presenter and producer, I am now head of production at Resonate Regional Radio I produce a daily radio show, I have my own breakfast show along with production management work.  USQ definitely set me up to be in this position I now hold, with the guidance of my lecturer, Ashley Jones and the whole team there, I knew radio is what I wanted to do and I think that drew me to USQ, the great facilities, you get to do a lot of practice, you know you get to be hands on with the equipment every day which is really helpful, learning how to use the desks and how to be an announcer and  how to produce shows, we got all those opportunities.  I recommend USQ to anyone thinking about a career in radio or television.   
I commenced my university degree at USQ in 2015. I majored in television and radio. While I was studying at USQ, I freelanced several times with major broadcast organisations like NEP and Gear house, as well a s working at the Australian Radio Network.  
Thanks to the great contacts and relationships my lecturer has, I went directly into work for Seven News in Mackay. I worked as a camera operator and news. It gave me great experience and I covered major news stories and got to understand news. The skills I learned at USQ set me up for doing this work. TV production, camera and editing have been vital in my work.   
I have covered many different stories from Elton John, Thundamentals band and Vera Blue to bush fires, other natural disasters, politics and much more.  After a few years in Mackay, I was offered a news role in the Press Gallery of the Australian Parliament House for Seven News. Here I have covered trips with the Prime Minister, Opposition Leader, the federal election, budget, and many other stories.  
I can say that my time at USQ prepared me well to take on the challenges of my work today. The strong industry relationships and contacts, the great facilities and the interest shown to us as students is wonderful.  USQ opened the doors for my career as a news camera operator and editor.
USQ's Film and TV studies appealed to me due to the practical nature of the courses, for while there was a good grounding on theory, there was regular opportunity to put theory into practice. This honed my skills under the expert tutelage of my course lecturers, which in turn gave me the opportunity to enter industry immediately upon graduation. USQ was instrumental in preparing me for the realities of the media landscape and gave me the foundation to have a successful career over the next 18 years with two of Australia's leading broadcast networks. Career highlight was self producing and directing a documentary on WWII Spitfires with Bud Tingwell, broadcast on The History Channel.
Last count I was personally making over 300 promos, billboards, and TV Commercials per year, and had the opportunity to Produce and Direct 6 half hour TV shows, broadcast statewide and nationally. 
What You'll Do
Here is just a look at some of the facilities and programs that you will be working on. Television students will be active in the full HD TV studio, engaging in real programs for real audiences.  You will get to produce, direct, operate camera, audio or lighting along with the myriad of other tasks.  Radio students will produce, present and be active in the radio studios.  Phoenix Media is our production company and delivering excellent television or radio product is our business.